Claudia Harris, Executive Director
Claudia was the first employee of Creekside at Three Rivers and joined the team in 2010. She served as Marketing Director for seven years and in April of 2017, Claudia accepted the position of Executive Director.
Prior to Creekside, Claudia was an Advisor to families searching for senior care options with a National Referral service. Originally from Hendersonville, TN, Claudia moved to Murfreesboro where she attended MTSU and has made Murfreesboro home since that time.
Claudia has been very active in the senior community serving on the Middle Tennessee Walk to End Alzheimer's Committee for the past nine years, the Gatsby Committee, Senior Service Providers as well as other organizations dedicated to serving the seniors of our community. She has served as Special Gifts Chair for the Murfreesboro Breakfast Rotary and served on the Board of Directors for Rutherford Cable for two years.
When not at Creekside, Claudia enjoys spending time with her husband and two sons. She enjoys golfing, reading and spending time at the beach.
Claudia has over 20 years in Marketing and Operations. She states that one of her favorite quotes is from Winston Churchill, "We make a living by what we get, but we make a life by what we give." Claudia looks forward to putting these words into action as she serves the residents and families of Creekside.


Katy Keach, Director of Operations
Katy Keach, Director of Operations, has been with Creekside since its opening in 2010. Katy graduated from Oakland High School and has called Murfreesboro "home" for over 30 years. She is Mom to Addison and Trenton. Katy is a very devoted MTSU supporter and fan. She loves all things blue. Her love for MTSU began early as her grandfather owned Phillips bookstore located on MTSU campus.
In her leisure time, Katy loves to spend time with family and at the lake. She is a member of New Vision Baptist Church where she is active in many of their programs. Katy became a certified dementia practitioner in 2015.
Kim Honeycutt, CSEP, TAD
Kim Honeycutt, Activities Director at Creekside at Three Rivers Assisted Living and Memory Support has worked for several years in skilled nursing and memory support in senior living communities. Kim has a passion for working with residents and places an emphasis enhancing resident experiences with a variety of resident-focused activities. Kim works to ensure activities are engaging in mind, body, and spirit while focusing on residents' unique cultural experiences.
Kim is a current member of the National Association of Activity Professionals and past Vice President of the Tennessee Activity Directors. Kim continues to work closely with the National Council of Certified Dementia Practitioners. In 2015, Kim was awarded the Music and Memories Grant certification program. She is one of the managing editors of Activity Directors Sharing.
A native of Twinsburg, Ohio, Kim now calls Tennessee home after having lived here 28 years. Kim lives in Murfreesboro with her husband Ken. Kim and Ken have 5 grown young men who were fortunate to grow up on a farm in the Rockvale/Eagleville community.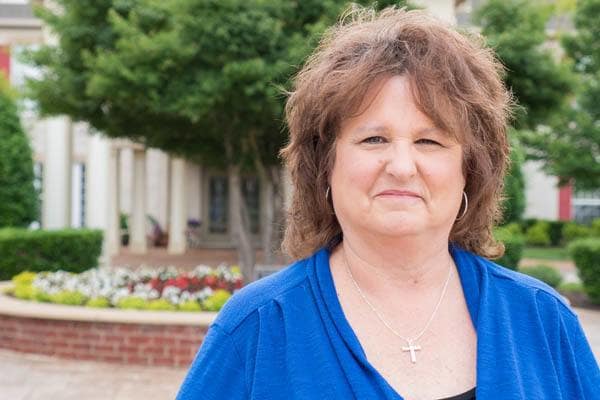 Kirk David Bagley, Dietary Director and Executive Chef
Kirk David Bagley joined Creekside Assisted Living in 2012 as Dietary Director and Executive Chef. Kirk has more than 22 years of experience in professional food service. In his role overseeing Creekside's dining program, he is responsible for designing nutritious menus based on the unique needs of each resident. Kirk establishes and coordinates training programs that support resident dining and operations goals and drives new programs to enhance resident satisfaction.
Prior to coming to Creekside at Three Rivers, Kirk held various management positions including Area Director and Executive Chef for other well established assisted living communities. He was named Dietary Manager of the Year and received an award for best dining facility in 2006.
When Kirk is not at Creekside, he volunteers as a high school football coach in Rutherford County and has over 14 years of coaching experience.
Kirk is a combat veteran, having served in the United States Army for 8 years. Originally from East Rochester, New York, Kirk has lived in the South for over 30 years with his wife and 4 stepchildren. Kirk's son Joshua David Bagley, who lives in North Carolina, recently welcomed a son Hudson David Bagley.
Kelly Boggs, Director of First Impressions
Kelly has worked at Creekside Assisted Living since May of 2010. She was initially hired has the First Hairstylist for Creekside. When Creekside and the salon were still growing Kelly took on additional responsibilities as the Director of First Impressions. She loved being right in the middle of interacting with the residents and family members. When the Business Office Manager position opened four years ago, Kelly moved into that position and has thrived both personally and professionally. She loves that Creekside focuses first on the residents and families and being able to serve is what calls to Kelly's heart most.
Kelly has been married to her husband Jim for 28 years is a proud Mom of 2 children, a son Curtis, who is 24 and daughter Alexis who is 16. When she isn't working she enjoys going to the lake, swimming, reading and hanging out with her family.

Lori K. Domer, Director of Marketing and Sales
Lori was one of the first employees when Creekside at Three Rivers opened their doors in 2010. She worked in activities and marketing before leaving to further her education. She earned her Master of Arts in Education from Trevecca Nazarene University. Lori is very excited to once again be working for Creekside!
Lori has nearly 15 years of experience working in the senior arena. It became her passion after taking care of her grandmother. Lori is originally from Kentucky and spent 10 years in New York, before making Murfreesboro her home.
Lori's daughter, Emily, is a freshman at the University of Kentucky. They are both huge supporters of the UK Wildcat basketball team. She also enjoys reading, traveling, and honing old friendships.
Lori's energy comes from here favorite quote, "Life is not measured by the number of breaths we take, but by the moments that take our breath away."