Assisted Living
LIVE LIFE TO THE FULLEST WITHOUT STRESS
Creekside At Three Rivers Assisted Living offers an outstanding assisted living program for active seniors in Murfreesboro, TN. We provide a caring and supportive atmosphere where seniors enjoy each day relaxing or engaging in fun activities in our beautiful senior assisted living community. Our dedicated staff ensures that each resident receives the appropriate level of care that allows them to live life to the fullest without stress or worry.

Featured services and amenities of our assisted living options include:
Three healthy, nutritious meals each day
Holiday and birthday celebrations
Group outings to local shopping, dining, and entertainment
Private or companion apartment suites
Activities like pet therapy, exercise classes, guest speakers, and entertainment
Well-behaved pets under 20 pounds welcome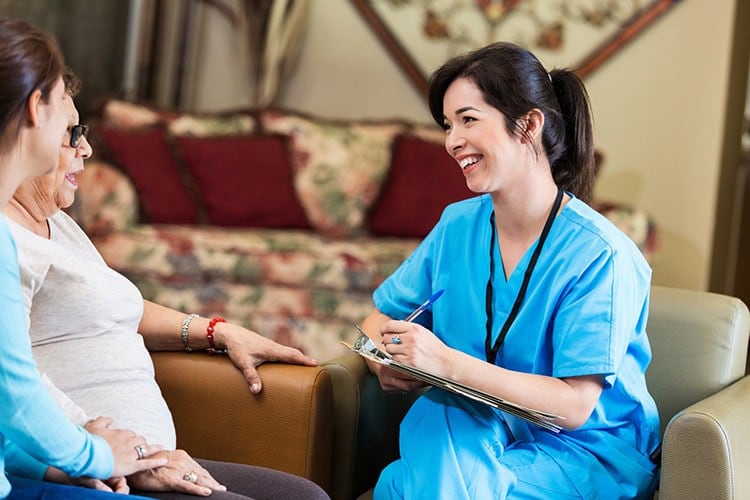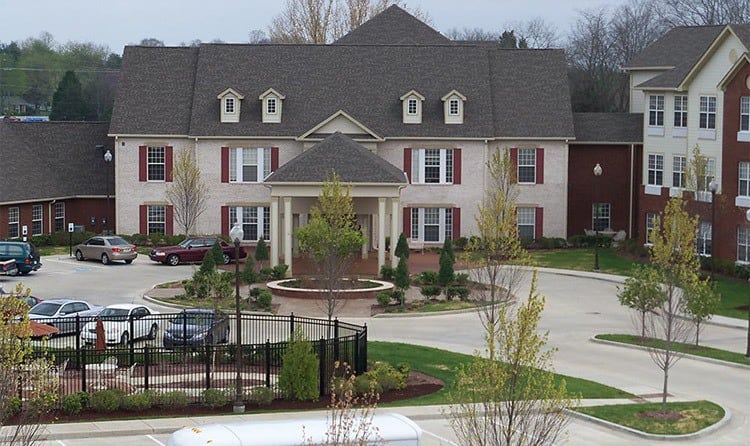 Modern Apartments with Well-Appointed Amenities
The home-like accommodations are well appointed with modern amenities and feature a private bath, kitchenette, emergency response system, and wall-to-wall carpeting. Weekly housekeeping, laundry service, and all utilities are also included.
Professional and Caring Staff
Assisted living residents receive the highest level of care available. Our on-site licensed nurse and staff work with each resident and their families to create a program of care that is appropriate to meet everyday needs and is periodically re-evaluated to ensure that when needs change, they are addressed immediately.
Exercise for Your Mind, Body, and Soul
Life at Creekside At Three Rivers Assisted Living is all about maintaining a healthy, active lifestyle while having the most fun possible. We believe exercising your body and mind are vitally important to a healthy lifestyle, so we offer numerous exercise classes like yoga and stretching, as well as games like trivia and bingo.
We're happy to show you or your loved one around so you can see for yourself why so many active seniors are proud to make this their home. Contact us to speak with our friendly staff.
The Top Ten Reasons to Consider Assisted Living
You have health issues such as diabetes, Parkinson's, blindness, severe arthritis, heart or lung disease or Alzheimer's.
You are feeling lonely or depressed and would like daily opportunities for socialization.
Climbing the stairs in your home is becoming more difficult for you.
Outside Maintenance on your home is becoming difficult for you.
You are no longer able to drive.
Skipping meals or eating a sandwich and canned soup is easier than cooking nutritious meals for yourself.
Being the primary caregiver for your spouse 24-hours a day is affecting your own health. 
You live alone and need someone to help you with grooming, bathing, dressing, cooking, cleaning, laundry and other activities of daily living. 
Your children live out of town and are concerned for your safety because you have become forgetful or wander away from your home. 
You sometimes forget whether you took your medications or you don't take them at the right times.